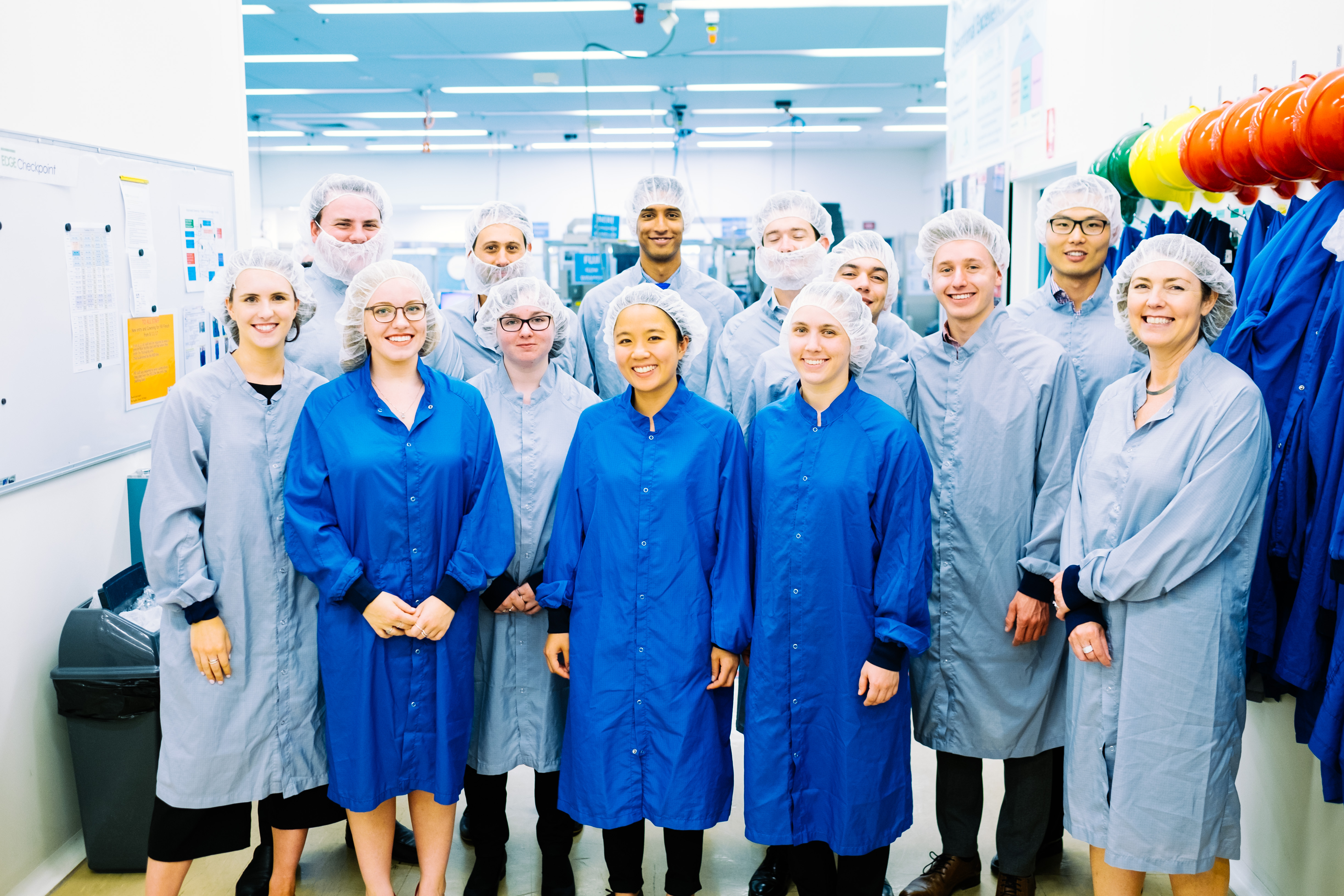 Graduate Program
The CSL (Australia) Graduate Program is a two-year program focused on providing you with career opportunities within our Behring and Seqirus global businesses.

Our program is a chance for you to work alongside and learn from a diverse group of professionals who are leaders in their field.
As a CSL Graduate you will be given:
Tailored rotations
Practical experience
Real projects with real responsibilities
On-the-job technical training
Exposure to various teams and functions across the business
Structured coaching and regular performance feedback
Focused career development
Specialist development activities
About CSL
A century ago, CSL made a promise to protect the health of a nation and help save and improve the lives of people with serious diseases. Today, this same promise is stronger than ever. Over the last 100 years, CSL has grown into a global biotechnology leader delivering innovative therapies to patients all around the world. With a unique combination of R&D focus, operational excellence and commercial strength, CSL is well-positioned to continue its leadership into the second century.

At a glance:
30+ countries of operations around the world
US$7.6+ Billion in annual revenue
8 Manufacturing sites – Australia, China, Germany, Switzerland, United Kingdom, United States
20+ thousand employees around the world
US$2.6 Billion in R&D investments in the last 5 years
1,500+ R&D employees
200+ Plasma collection centers across Europe and North America
Top 3 ASX listed (market cap)
15% increase in workforce in FY18
We are driven by our passion and commitment to patients and stakeholders we serve around the world.
Graduate Development
At CSL, we recognise the importance of having highly skilled and committed employees, our structured two year development program is focused on growing your personal and professional skills from the moment you join our program including:
Graduate specific orientation plan
Ongoing exposure to senior leaders
Graduate Alumni Program
Buddy Program
Mentoring Program with senior leader
Building Competencies & Individual profiling learning
Business Innovation Challenge
Career Transition
Our current and past graduates have established self-led educational and development activities such as Meeting of the Minds, leadership talks from senior members of our organisation and their own Graduate Committee. These initiatives are now embedded within our program and will benefit future graduates.
Your Support Network
You will be provided a strong support network throughout your journey, including:
a dedicated Graduate Program Manager
a line manager during each rotation
a buddy from our current Graduate group
Each member of your support network will be assigned to guide you through the various stages of the program and assist you with any support you may need. Leverage the experiences of mentors, managers and colleagues to aid in your own professional and personal growth.
If you have further questions please contact graduates@csl.com.au
Learn more about CSL Australia's Graduate Program:
THE PROGRAM | SELECTION PROCESS | STREAMS | GRADUATE INSIGHTS