Graduate Program
We offer Promising FUTURES. Find yours here.

GRADUATE PROGRAM | THE SELECTION PROCESS | GRADUATE STREAMS | GRADUATE INSIGHTS
Applications for our 2020 CSL Graduate Program will be opening July 2019
To stay up to date on application opening dates, register your interest here
A century ago, CSL made a promise to protect the health of a nation and help save and improve the lives of people with serious diseases. Today, this same promise is stronger than ever. Over the last 100 years, CSL has grown into a global bio therapeutics leader delivering innovative therapies to patients all around the world. With a unique combination of R&D focus, operational excellence and commercial strength, CSL is well-positioned to continue its leadership into the second century.
The CSL (Australia) Graduate Program is a two-year program focused on providing you with career opportunities within our global businesses, CSL Behring and Seqirus.
Our program is a chance for you to work alongside and learn from a diverse group of professionals who are leaders in their field. As a CSL Graduate you will gain practical experience, working on real projects with real responsibilities, while learning about the business world. You will also receive valuable coaching and regular feedback on your performance as you are exposed to various areas of the business.
As a graduate you will receive focused career development, incorporating on-the-job technical training and specialist development activities, including:
A Graduate specific orientation plan
Being part of the Graduate Alumni program
A 'buddy' from our current graduate group
Mentoring by a senior leader
Job rotations that provide exposure to various teams and functions across the business, providing a strong technical foundation and learning.
In 2018, for the first time, our graduates were offered roles at both CSL Behring and Seqirus.
In 2020, CSL will be recruiting graduates into a number of functional streams with unique development pathways, once again in both CSL divisions.
The graduate streams offered include:
Why The CSL Graduate Program?
At CSL we care deeply about the work we do, the patients we service and the partners with whom we collaborate. As a result, CSL as a company and the CSL Graduate Program have been recognised for our continued commitment to employee's:
CSL Australia recognised for 2019 Graduate Program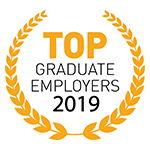 "The Top Graduate Employers list is to recognise those organisations which provide the most positive experience for their new graduates as determined by the graduates themselves."
CSL Australia recognised for 2016 Graduate Program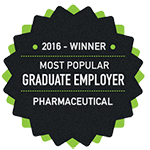 CSL Australia was recognised by Graduate Connection, the most prominent graduate recruitment website in Australia, as the Most Popular Graduate Employer in the Pharmaceutical sector. The recognition highlights the fantastic growth of the program in only its second year, with a lot of work going into the program to further develop CSL's employer brand and market presence within universities nationally.
Forbes Magazine Names CSL Limited Among Top 50 Employers in the World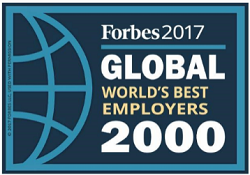 Recently, Forbes named global biotechnology leader CSL Limited among the world's Top 50 employers, landing at no. 42 in the business media's annual Global 2000 survey for 2017.
Graduate Development
At CSL Behring we recognise the importance of having highly skilled and committed employees, so we will invest our time and resources in you.
Graduate Specific Orientation
Your program will start with a Graduate specific orientation program, providing you with detailed information on our business including the markets we operate within, the products we produce and an understanding of our operations globally, as well as our strategy, vision and values.
Training and Development
Our Graduate Program focuses on your technical, professional and personal development, with your learning centred around on-the-job experiences that will form the foundation of a successful career. Our graduates will be afforded opportunities to contribute to projects that will require cross-functional collaboration, allowing them to approach the challenges our business may face from a variety of perspectives and develop their own network of colleagues. With CSL's expansive, international presence, prepare to tackle projects on a worldwide scale, learn about the company's wider operations and cultivate your own global career.
In addition to on-the-job training, you will have access to further training and development opportunities through in-house training and e-learning components, ensuring you continue to develop and learn during the program and throughout your career. We also encourage our graduates to explore their own development and growth as professionals and empower themselves. Our current and past graduates have established self-led educational and development activities such as Meeting of the Minds, leadership talks from senior members of our organisation and their own Graduate Committee. These initiatives are now embedded within our program and will benefit future graduates.
Your Support Network
You will be provided a strong support network throughout your journey, including a dedicated Graduate Program Manager, a line manager during each rotation and a buddy from our current Graduate group. Each member of your support network will be assigned to guide you through the various stages of the program and assist you with any queries or support you may need. Leverage the experiences of mentors, managers and colleagues to aid in your own professional and personal growth.
Building a professional network is important within such a large organisation. Throughout the program there will be opportunities to get to know employees from across the business, from your fellow graduates and local and global colleagues to our highly experienced leaders. This, combined with your personalised development plan, will support your future career success at CSL Behring Australia or Seqirus Australia.
If you have further questions please contact graduates@csl.com.au
Learn more about CSL Behring Australia's Graduate Program:
GRADUATE PROGRAM | THE SELECTION PROCESS | GRADUATE STREAMS | GRADUATE INSIGHTS