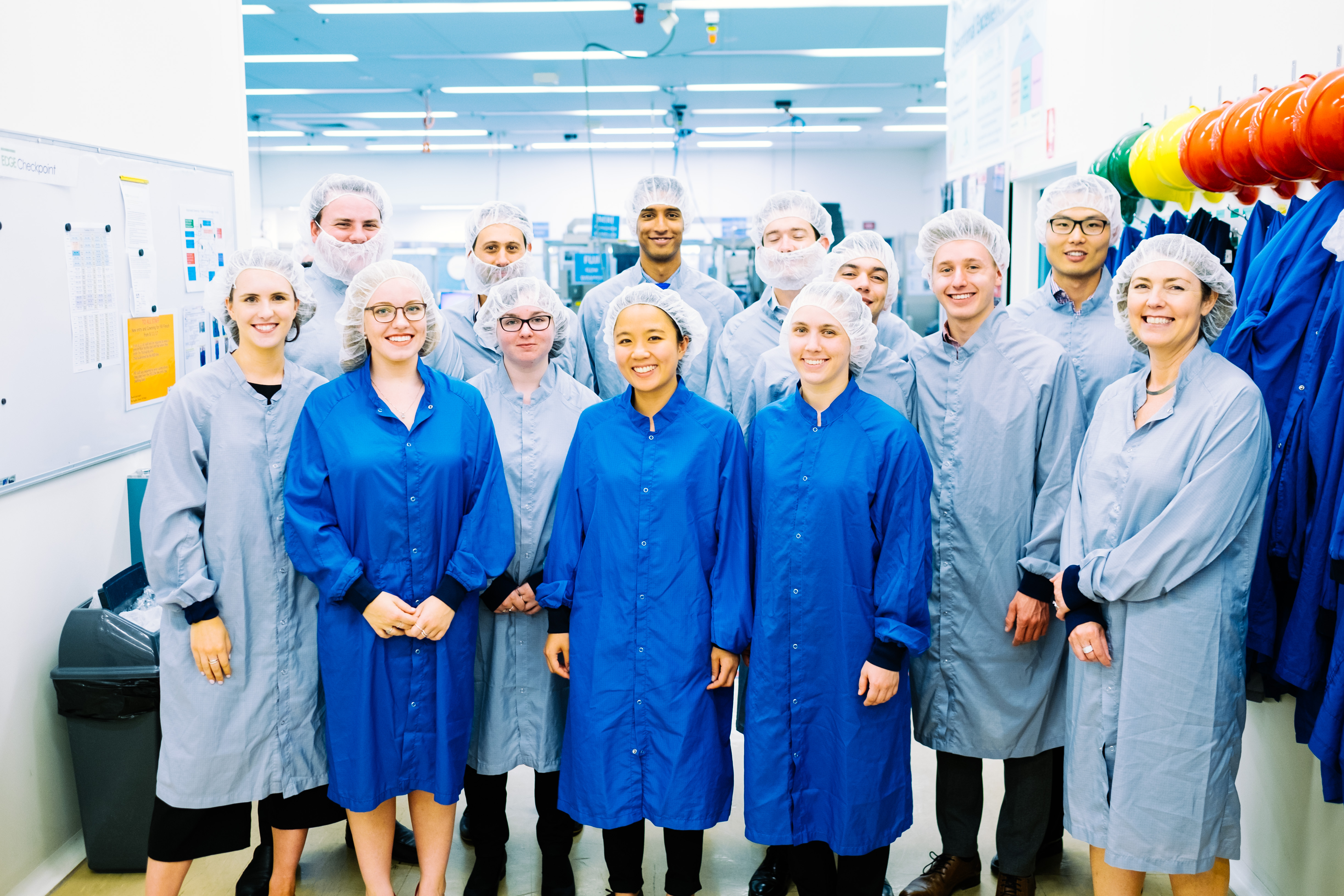 Graduate Program
Our Graduate Program offers opportunities in the following streams:
Commercial Operations
As a graduate within the Commercial Operations business you will be placed into roles across Marketing, Business Analytics, Medical Affairs, and Sales. At CSL, the Commercial Operations team is responsible for all interactions with the healthcare community. Within the Commercial Operations business, you will work with a team to ensure that the high quality products and services delivered by CSL meet the complex needs of all stakeholders.

You will have the chance to:
Assist with the development and execution of brand programs and tactics
Support the development of market models and market research
Interact with the Healthcare community and wider stakeholders
Gain experience in a head office commercial environment
Engineering
As a graduate in the Engineering stream you will be placed into roles within a variety of engineering departments such as capital projects, automation, maintenance, production and utilities. Overall, you will learn and utilise problem solving and management skills to provide continuous site improvements and ensure safe manufacturing of products at our sites.

You will have the chance to:
Deliver on capital projects to upgrade site equipment
Work with operators to ensure products are delivered on time to our patients
Conduct breakdown analysis of vital processing equipment
Support long term projects to improve site services, such as air and water
Design and execute tests to verify the correct operation and performance of equipment
Information Technology
As a graduate in the Information Technology stream you will be exposed to projects that assist and govern our internal operations and systems. Through the program you will experience day to day operations of the IT team in a global healthcare company, contributing to the systems and processes that support our strategic goals.

You will have the chance to:
Support IT systems and processes
Assist in the support of company applications (Local and Enterprise)
Contribute to network and infrastructure projects
Provide end user support for company IT
Manufacturing
As a graduate in the Manufacturing stream you will be involved in assuring the continuous and safe manufacturing of products. You will gain experience in day-to-day plant operations and contribute to process efficiency projects.

You will have the chance to:
Conduct risk assessments for material changes within the process
Investigate and provide preventative solutions to manufacturing process deviations
Connect stakeholders from multiple business units (Regulatory Affairs, Plant Operators, Validation) to bring about changes to the process
Assist in the technical transfer for new processes and validation of new equipment
Optimise process variables to reduce the risk to the business
Quality
As a graduate in the Quality stream, you will be involved in assuring the continuous, safe manufacturing of our products. We are committed to the development, production and marketing of safe and efficacious healthcare products that maximise benefits to all stakeholders. Our approach to quality ensures our products; processes and services meet the needs of our patients as well as our regulatory requirements.

You will have the chance to:
Assist with regulatory audits and submissions
Support compliance improvement projects
Ensure the safe release of our products to market
Human Resources
As a graduate in the Human Resources stream, you will obtain a rare opportunity to explore the world of HR within a global healthcare organisation that work with stakeholders across multiple divisions from commercial, research, manufacturing and operations.

Our program is a chance for you to work alongside the HR team observing and partaking in activities/responsibilities from recruitment, performance planning, and communication with key stakeholders and stretch your theoretical learnings of HR into the real world.

You will have the chance to:
Deploy solutions across a range of Human Resources areas including employee relations, change management, talent management, performance management, total rewards and employee engagement.
Source talent for key open positions and proactively builds talent pipelines for future mission critical and strategic needs.
Drive culture change through delivering employee engagement initiatives in line with Global HR strategic direction.
Primary point of contact for employees and managers for resolution of HR queries and issues related to areas of Talent and Workforce Staffing. Collaborate with the Talent Acquisition Consultants and business stakeholders to ensure a smooth and timely process for all HR related activities.
Support and execute people processes, programs and initiatives aligned with CSL's HR and Business strategies.
Research and Development
As a graduate in the R&D department you will be involved in exploring cutting edge analytical and bioprocessing techniques. You will focus on producing high yielding; high throughput processes which deliver novel, safe and efficacious biotherapies to patients. In addition to experimental work, you will also be exposed to all aspects required to bring an idea to fruition, including intellectual property considerations, process practicality and scalability, the need to comply with quality and regulatory standards, and the components of technology transfer.

You will have the chance to:
Devise and execute scientific experiments to evaluate new bioprocessing options.
Develop new sensitive and high throughput analytical methodology for product characterisation and establishing process comparability.
Work with the Engineering group to establish new R&D facilities and implement new technology and liaise with Manufacturing, Quality and Regulatory departments to implement process improvements.
Interact with the IP department to establish freedom to operate (FTO) for proposed work and capture intellectual property arising from experimental work.
Supply Chain
As a graduate in the Supply Chain stream you will be involved in activities that support production and distribution of biotherapies for patients. You will have the opportunity to work within the site supply chain team gaining experience in areas such as production planning and scheduling, warehousing and procurement. Through the program you will be provided with an insight into the broader CSL business and the end to end manufacturing supply chain at CSL Australia.

You will have the chance to:
Work with internal and external customers to determine a supply plan.
Coordinate the movement of materials from suppliers to production and from production to distribution.
Evaluate suppliers, create and maintain contracts and builds strong vendor relationships.
Implement sourcing plans and tactics to maximise supplier performance and remain in line with company strategy, commitments and goals.
Finance
CSL is world-class in its commitment to saving lives of patients with Finance being integral to our success. As a Finance graduate you will be part of the Australian Finance organisation where you will be exposed to local and global financial systems, accounting and reporting processes, governance, as well as financial analysis and business partnering activities.

The areas of work that you may be involved in include:
Operational Business Partnering.
Corporate Finance.
Financial Support to R&D.
If you have further questions please contact graduates@csl.com.au
Learn more about CSL Behring Australia's Graduate Program:
THE PROGRAM | SELECTION PROCESS | STREAMS | GRADUATE INSIGHTS